We're on a mission to clean up our home
We've only got one, so screw Mars and let's focus on fixing our problems here.
UNDO This Mess is all about making it easy for Australian's to engage in positive climate action without compromise.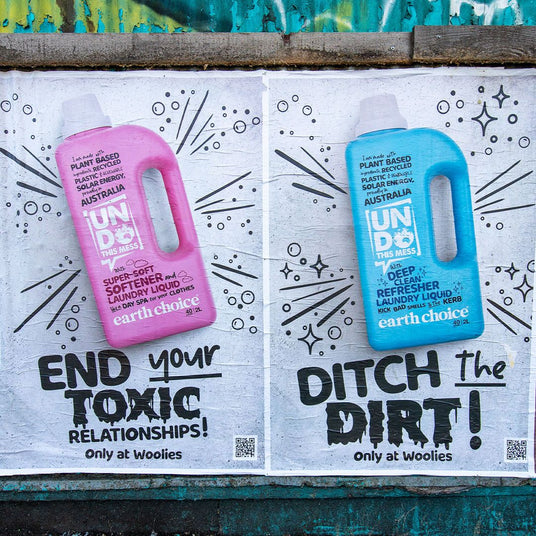 We make SUPER CLEAN cleaning products
What's SUPER CLEAN mean? Our philosophy is simple:
Use plants and renewable sources instead of fossil fuels where possible
Make stuff locally, it's great for jobs & lower emissions 
Cut down on plastic and use recycled materials 
Frequently Asked Questions
What are the bottles made from?

Our Undo This Mess bottles are made from High Density Polyethylene (HDPE) and contains 30% recycled content.
What are the product ingredients?

You can find the full ingredients list for each product on the product pages as well as the SDS information.
Where are these products available?

Our range is exclusively availanble at Woolworths. You can find our products in the laundry aisle and cleaning aisle of most Woolworths stores.
What is the wrapper on the dish tablets made from?

Our dish tablets are wrapped in Polyvinyl Alcohol (PVA) which is 100% dissolvable in the water from your dishwasher and 100% biodegradable.
Discover Our Home Cleaning Brands