Undo This Mess Super Ultra- Pro Infinity Plus Dish Tablets 48 Pack
---
Say NO to plastic!
With Super ULTRA-PRO Infinity Plus Dish Tablets (our best-ever clean!).

Small but mighty, our dynamic dish tablets are busting to work their magic inside your dishwasher. With 8 super powerful actions, they cut through grease, grime and leave a long-lasting shine! 
No added junk, just naturally derived cleaning power for sparkling dishes. All without recklessly straining our planet's resources, pretty cool huh?
Biodegradable ingredients
Non Phosphates

Dissolvable Wrapper
Recycled & Recycled Box
Vegan
Cruelty Free
Grey water safe

Septic Safe 
Download SDS
Here
We're on a mission to clean up our home
We've only got one, so screw Mars and let's focus on fixing our problems here.
UNDO This Mess is all about making it easy for Australian's to engage in positive climate action without compromise.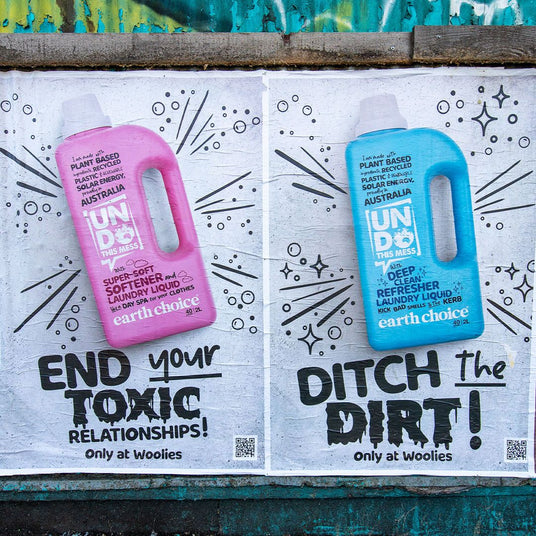 We make SUPER CLEAN cleaning products
What's SUPER CLEAN mean? Our philosophy is simple.
Use plants and renewable sources instead of fossil fuels where possible.
Make stuff locally, it's great for jobs & lower emissions 
Cut down on plastic and use recycled material.
Explore The Undo This Mess Range