Undo This Mess Grease Blaster Multipurpose Spray 475ml
---
Universal kitchen degreaser for stoves and life's messiest messes
Blast through tough grease and grime, lift stains and eliminate odours without the use of harsh chemicals or elbow grease. Killing 99.9% of germs at the same time.

Made with 100% recyclable packaging and plant based ingredients with a zesty cirtus scent for that squeaky clean feeling!
Download SDS Here

Water (Purified) - Solvent
Tetrasodium Glutamate Diacetate* - Chelator
Alcohol Denat.* - Solvent
Caprylyl/Capryl Glucoside* - Cleaning agent
Laureth-8* - Cleaning agent
Isopropylidene Gycerol* - Solvent
Cocamine Oxide* - Cleaning agent
Didecyldimonium Chloride* - Antibacterial Active
Fragrance - Fragrance
Citric Acid* - Buffering

*Plant derived ingredients
We're on a mission to clean up our home
We've only got one, so screw Mars and let's focus on fixing our problems here.
UNDO This Mess is all about making it easy for Australian's to engage in positive climate action without compromise.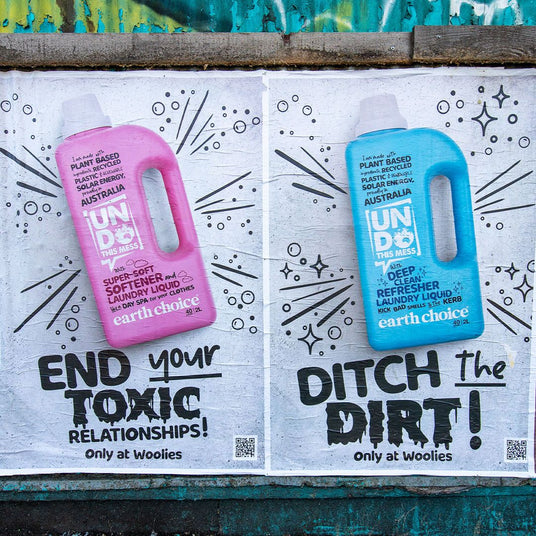 We make SUPER CLEAN cleaning products
What's SUPER CLEAN mean? Our philosophy is simple.
Use plants and renewable sources instead of fossil fuels where possible.
Make stuff locally, it's great for jobs & lower emissions 
Cut down on plastic and use recycled material.
Explore The Undo This Mess Range