Undo This Mess Bowl Buster Toilet Cleaner 900ml
---
Powerful clean and fresh finish!
Blast away germs, stains and bad smells with our Bowl Buster Toilet Cleaner. Cleans and refreshes using a bunch of biodegradable, plant-based cleaning power without bleach! It's safe for you, your loo and the ocean too.

Download SDS Here

Water - Purified Solvent
Cocamidopropyl Betaine* Cleaning agent
Citric Acid* pH adjuster
Sodium Laureth Sulfate* Cleaning agent
Fragrance Perfume
Tetrasodium Glutamate Diacetate* Chelating Agent
CI 61585 Dye
CI 19140 Dye
*Plant derived ingredients
We're on a mission to clean up our home
We've only got one, so screw Mars and let's focus on fixing our problems here.
UNDO This Mess is all about making it easy for Australian's to engage in positive climate action without compromise.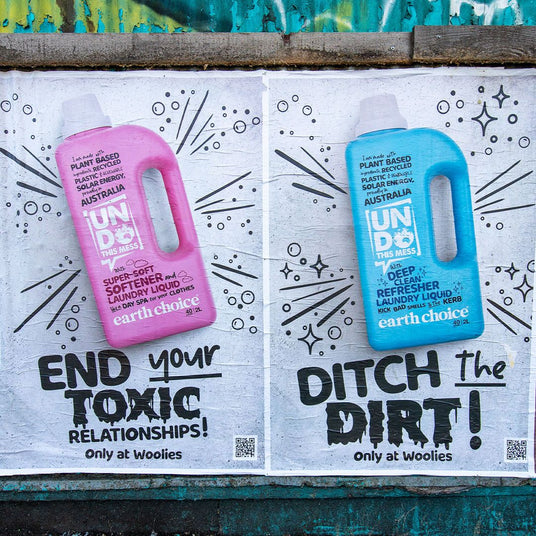 We make SUPER CLEAN cleaning products
What's SUPER CLEAN mean? Our philosophy is simple.
Use plants and renewable sources instead of fossil fuels where possible.
Make stuff locally, it's great for jobs & lower emissions 
Cut down on plastic and use recycled material.
Explore The Undo This Mess Range