Earth Choice 3in1 Triple Action Laundry Capsules Lavender Fields 28 Pack
---
Enjoy the fuss-free convenience of 3in1 Triple Action Laundry Capsules in a joyful lavender fragrance.
Combining powerful plant-based actives with essential oils, the multi-chambered pods clean deeply into fibres, remove stains and leave laundry smelling fresh.
3 actions in 1:

Deep clean
Stain removal
Fresh fragrance
Effective in hot and cold washes.  Suitable for all machine types.
Download SDS
Here
C12-18 alkyl glycerides, ethoxylated Plant oil ethoxylate*
Lauryl polyoxyethylene ether sulphate sodium salt Anionic Surfactant
Glycerol Glycerin*
1,2 Propylene glycol Solvent
Water Solvent
Polyethylene glycol Solvent
Fatty alcohols-C12-15-polyoxyethylene ethers Nonionic surfactant
Fatty alcohols polyoxyethylene/polyoxy propylene ether Nonionic surfactant
TEA Cocoate Soap*
Citric acid monohydrate pH adjuster*
Protease/Cellulase/Amylase Enzymes
Fragrance Fragrance*
Preservatives Preservative
Pigments Colours
*Plant based ingredients
Coles, Woolworths and Independent Supermarkets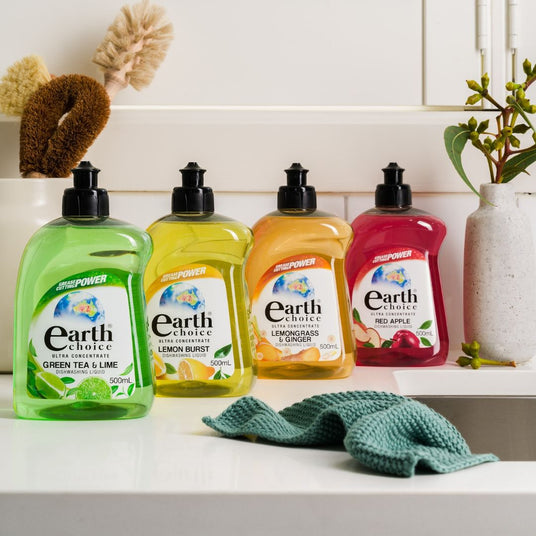 Pioneers of environmental cleaning products since 1981
Since 1981, Earth Choice has been passionately making effective and affordable household cleaning products that are environmentally responsible. Proudly Australian made & family owned, Earth Choice is manufactured at a solar power operated factory in Ferntree Gully.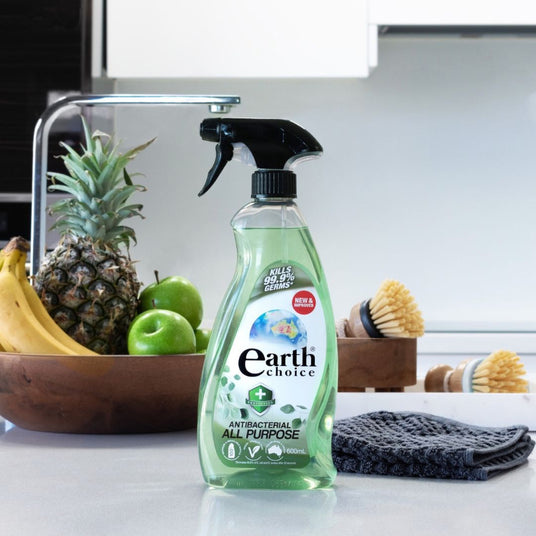 The better choice for our planet
Earth Choice's range of products are scientifically developed by leading green chemists and use plant-based cleaning actives that deliver a powerful clean whilst being safe for our environment. The biodegradable formulations are grey water and septic safe, cruelty free & vegan and are packaged in recycled plastic packaging that are 100% recyclable. 
Explore The Earth Choice Range