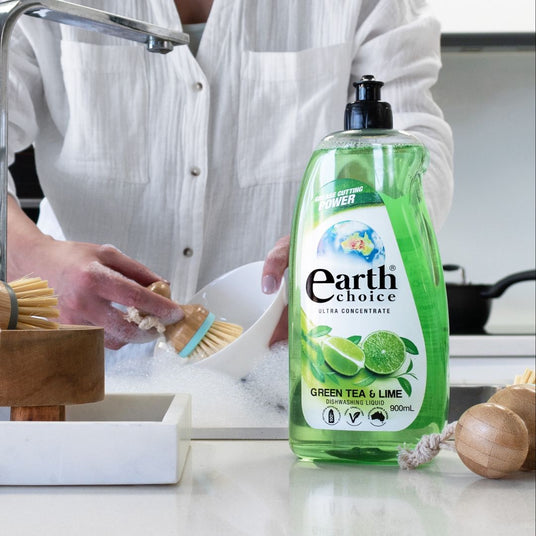 Tough on grease, gentle on the environment
Harness the power of nature to clean your dishes.

Our range of dishwashing liquids, tablets and powders are designed to minimise their impact on our waterways and aquatic life. Made using recycled plastic and plant-based ingredients- it's a win for the environment and your home.