Cove Laundry Liquid Refill 450ml
---
Our Cove laundry liquid is hyper-concentrated for less waste and no mess.
Non-toxic, plant-based formulation includes no harsh chemicals and 100% natural lemon and orange scent.
100% natural lemon and orange scent


Powerful plant based formulation

Septic safe and grey water safe

Vegan - no animal derived products

Cruelty Free - no animal testing
4 pumps per wash. 36 washes per 450ml refill pouch.
Water - Purified Solvent
C12-14 Pareth-8* Cleaning agent
Caprylyl/Capryl Glucoside* Cleaning agent
Potassium Oleate* Foam control
Sodium Citrate* Builder
Ethanol *
Sodium Carbonate Builder
Fragrance- Citrus Verbena* Perfume
Trisodium Dicarboxymethyl Alaninate Chelating agent
Sodium Polyaspartate Chelating agent
Subtilisin (and) alpha Amylase (and) lippase Cleaning Enzyme
Benzisothiazolinone Preservative
Citric Acid Buffering agent
*Derived from plant ingredients
Refill and Reuse Cleaning System
Say goodbye to single use plastic and hello to good looking, sustainable cleaning.
Eco- friendly cleaning products designed to refill and reuse every time. Made right here, in Australia.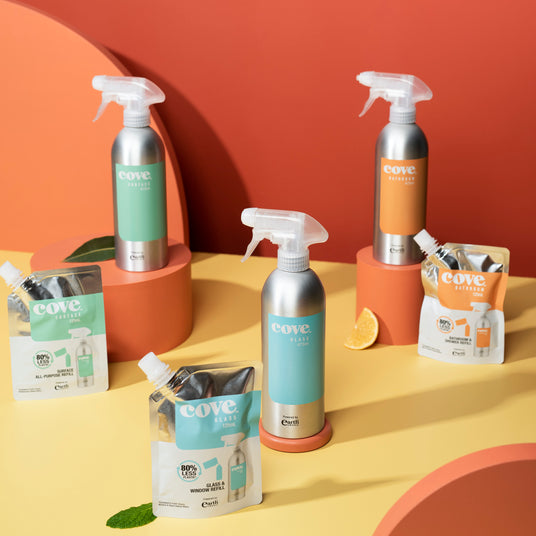 Better For You. Better For The Planet.
Not just aesthetic or functionality.
We are here to make a difference. Good design has the power to create change. 
We want to use design to shift the culture forward, towards sustainability.