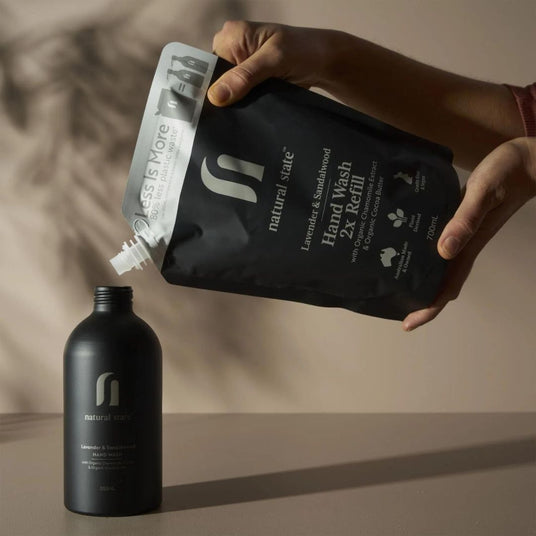 Designed to last a lifetime
We believe it's important for us all to take steps towards reducing our contributions to landfill. No matter how big or small those steps are.
⁠
Rather than throwing it away, our refill system allows you to top up your vessel with your chosen fragrance every time. Reducing your waste and keeping your home smelling just how you like it.
⁠
PET refill bottles made with 98% recycled plastic and 100% recyclable cardboard to reduce landfill waste.